Great Continental Divide Adventure Ride
Day 6 - Frisco to Steamboat Springs, Colorado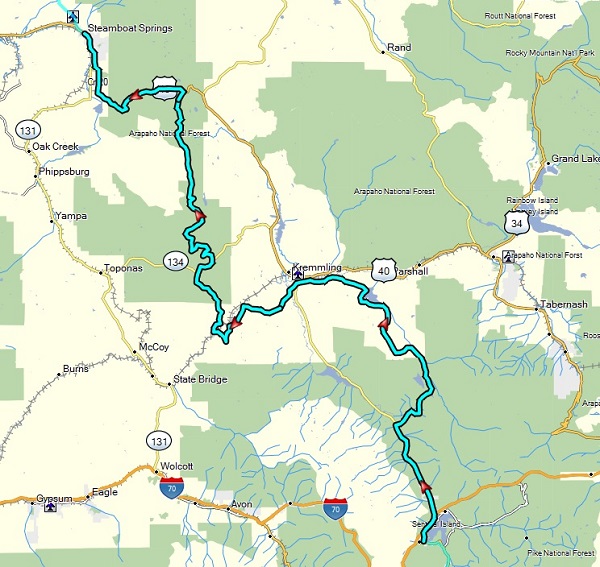 At 141 miles, this was one of the shortest days of the trip. The terrain transitioned from open agriculture lands with lots of grazing horses and a large silver mine and massive tailings pond along Ute Creek, to a more mountainous area at the headwaters for the Colorado River. Just north of crossing Highway 134 we had a snafu with the GPS route taking us on a road in the Routt National Forest (junction of NF-250 and NF-185) when apparently a section of NF-185 "disappeared" a few years earlier. It took a bit of exploring in terms of about a 15 mile detour to find a way through, adding a bit more adventure to the ride.
Getting in to Steamboat Springs early, with pavement near the end to speed up the pace, allowed time for many of the riders to get in some needed maintenance work on their bikes. With a good sized bike shop in town (Steamboat Springs Powersports), a few decided to do more significant work, replacing a tire, a clutch, tend to blown fork seals, or otherwise straighten some bent pegs or broken mirrors.
As was becoming typical for the end of each day's ride, there would be ice chest with cold beer, sodas, and water outside the motel rooms waiting. Most riders would grab a chair or two out of their rooms and just gather round in the parking lot to relax a bit and talk about the days ride, while enjoying a cool one. Joey and Chris tended to be the main party animals, always adding some animation to the motel's parking lot festivities. Sometimes I would notice scornful looks from non-motorcyclists guests, but we typically tried to tone it down in these situations.
This afternoon hangout time in the parking lot is also most most of us would do the day's repairs or tweaks on our bikes, while also borrowing tools or arm-chair mechanic's opinions.
The Nordic Lodge motel was also impressive for their breakfast spread the next morning. I would highly recommend them for that reason alone.
Images
(click to select the larger view at bottom)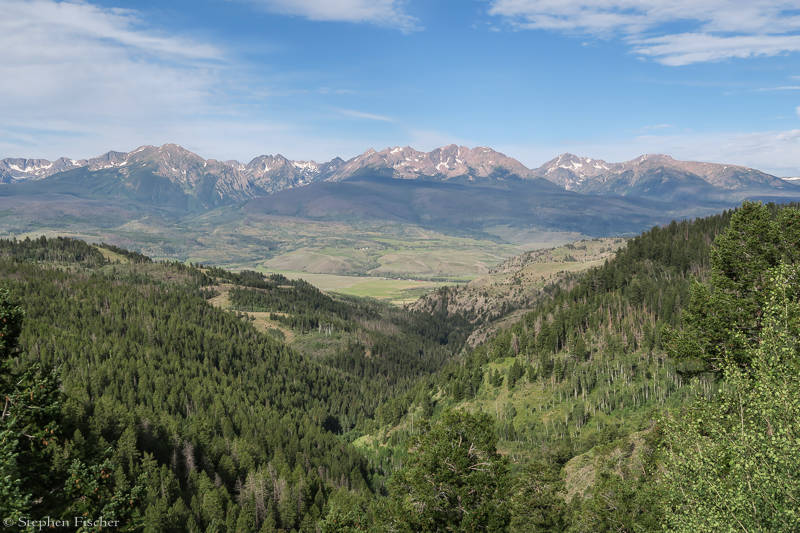 Intro Day 1 Day 2 Day 3 Day 4 Day 5 Day 6 Day 7 Day 8 Day 9 Day 10 Day 11 Day 12 Day 13 Conclusion