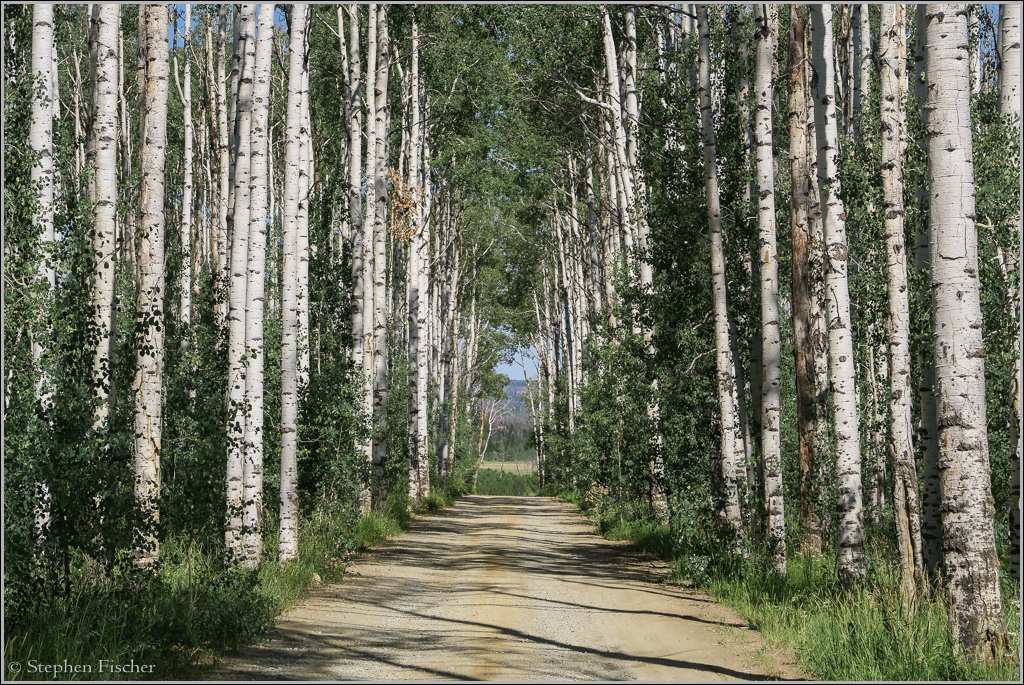 Aspen Tree Tunnel of southern Wyoming
While taking my F800GS motorcycle along the Continental Divide from Mexico to Canada, I encountered this unique aspen tree tunnel at about the midway point in southern Wyoming (coordinates: 41.126117, -107.169333). Other images below were captured along this ride, taking 13 days, and covering 3000 miles, mostly on dirt. For this reason (and also being gone for a week long sea kayak trip), I have been delinquent in updating the picture-of-the-week page for the last two months.
The images are just a small slice of what I captured along the way. All photos were captured from a small Canon G7X "point-and-shoot" that I kept in my tank bag for quick access. Covering so much territory, and mostly via backroads, it gave a unique snapshot of our country, seeing things way off the beaten path, and less likely to be seen if traveling by car. Encountering everything from hazards such as steep rocky climbs/descents, mud, and sand, to cattle drives and small townsites in the middle of nowhere. I plan on a more extensive blog of this ride in the future that I will place in the Motorcycle Corner of this site.
This adventure motorcycle ride was done as a group ride with 18 other follow riders, being the most difficult ride I have ever experienced, but also the most exilirating. The ride was organized through GPSKevin, who has many such rides each year, but not all so extensive. They are oriented toward adventure motorcyclists that have a reasonable degree of off-road experience, and a bike capable of such terrain.
All content and images are property of Stephen Fischer Photography, copyright 2010-2017. Last updated: 8/6/2017 ()