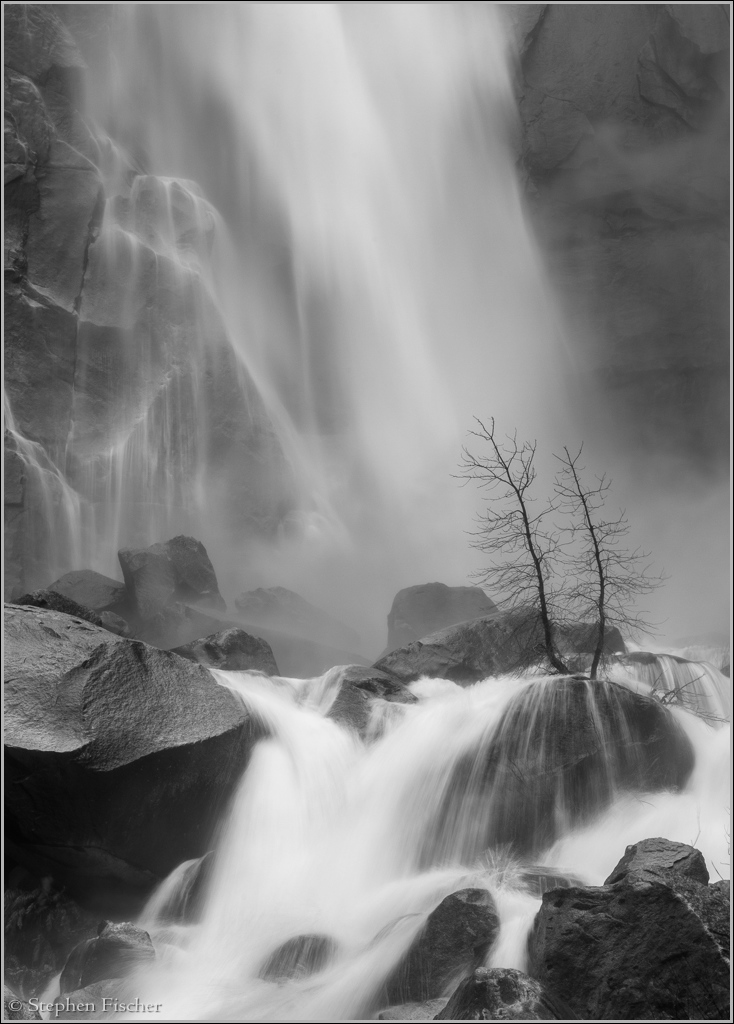 The zen of water
A capture of one of Yosemite's many waterfalls as rendered in black and white. With the record snowfall in the Sierra this year, the numerous waterfalls in Yosemite are currently running at very high levels. Just capturing this image above resulted in getting thoroughly soaked. I had to approach my composition position quickly with a towel over the camera after preparing my setup ahead of time in a dry area. The image was the captured on the tripod within a couple of seconds upon removing the towel in order to minimize the amount of mist accumulating on the lens and camera. I also utilized a polarizing filter to protect the front of the lens, and to slow the exposure down to about 1/6 second at ISO 50 and at f/14.
Some other images captured during this visit also rendered in black and white are shown below. Given that the vegetation has not yet greened with the advent of spring, displaying these compositions in black and white felt like a better approach.


This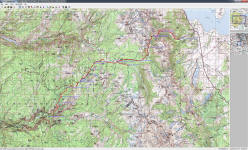 photography was done during a spare couple of hours while there to pick up a couple of friends at Mirror Lake after they completed a 6 day winter transect across the Sierra on backcountry skiis, starting on Tioga Road at the gate from Lee Vining, and ending up at the bottom of Snow Creek in Yosemite Valley (see the adjacent map). I kept track of their progress via a satellite communicating SPOT GPS messaging device. Randy would send a beacon signal a couple of times a day in order to let me know how they were progressing, and so I could plan accordingly for their pick-up and to verify they were okay. Their hike went according to plan taking advantage of a nice break in the weather, while also finding space at the ski hut in Tuolumne Meadows for a couple of the nights of their travels. For the rest of the time they used their tent in the snow. According to their reports, they encountered numerous avalanche slides covering Tioga Road, some of them quite fresh, being a reminder of the caution required in crossing some of the terrain. The ski conditions were quite good until the final descent from Tioga Road, following the terrain around Snow Creek toward the south.
All content and images are property of Stephen Fischer Photography, copyright 2010-2017. Last updated: 3/26/2017 ()