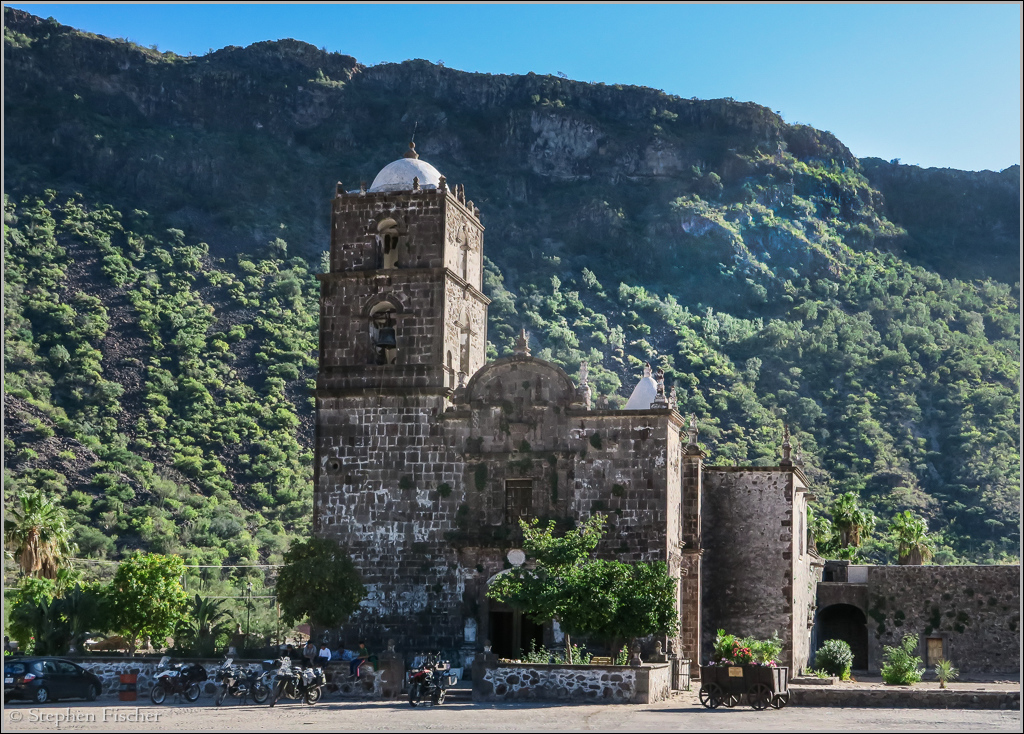 San Javier Mission
The early San Javier Mission of Baja, Mexico. I stopped here during a 10 day off-road adventure motorcycle trip through Baja with about 20 other riders. We rode about 2150 miles from Tecate at the border with California to the southern tip of Baja at Cabo and back again. Following more the Pacific side on the way down, and the Sea of Cortez side on the way back up, while cutting back and forth a few times for the most interesting routes.
The Baja region contains many such surprising finds preserved in a more authentic historical condition. We encountered this particular mission after 44 mile dirt road from the Pacific side, crossing rivers at least 20 times, and as many sandy washes that where a challenge for my bigger adventure motorcycle. The dirt road terminates in a small town set in a beautiful valley with mountains surrounding it on all sides. Jewels like this were a nice reward after a typical hard day of riding. For those with just a car, you can also reach the San Javier Mission from the Sea of Cortez side of Baja out of the charming town of Lareto.
Below you will find many other images captured on the more cultural and environmental aspects of my encounters on this trip. All images were captured with a Canon G7X higher end point-and-shoot that is lighter and more convenient for access in my front tank bag. Later I will post a blog with a more adventure motorcycle specific focus for this particular trip.
All content and images are property of Stephen Fischer Photography, copyright 2010-2017. Last updated: 12/17/2017 ()