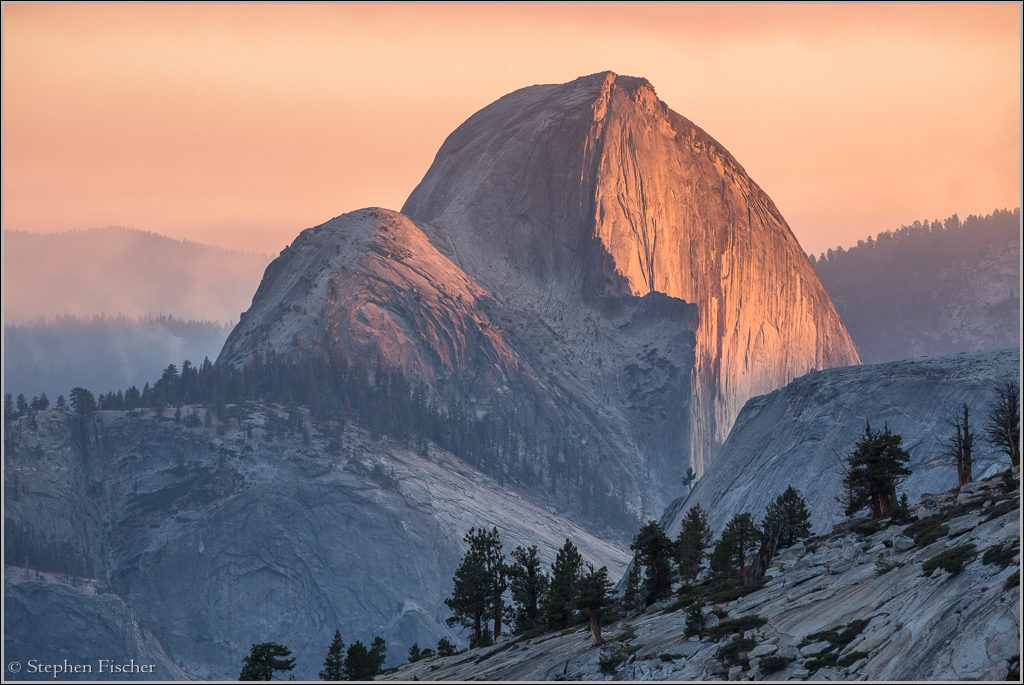 Half Dome burning
Half Dome at sunset with the backdrop of some lingering forest fires. Photographed with my Canon EF 100-400mm f/4.5-5.6 L mk2 lens at 320mm with the 5D mk3 body up on some granite bluffs above Lembert Dome.
Images shown here were captured during two separate passes through the area this September and November. Some images of the water were captured at Tenaya Lake at dawn under calm weather. This provided the additional advantage of some lingering mist that helped imbue some mystery to the compositions.
Lately I have found visits to Yosemite Valley to be more discouraging due to the crowds and traffic that have overwhelmed the area, even during the historically slower fall season. With a bit more effort, good photography opportunities can be found in the northern area of the park as shown by some of these images.
All content and images are property of Stephen Fischer Photography, copyright 2010-2017. Last updated: 11/20/2017 ()